Emergency Plumbing Services Northeast Ohio
Nights. Weekends. We get it done fast.
You can't control when your plumbing system breaks down. Some Northeast Ohio plumbing companies don't handle leaks and repairs after "business hours." That's just not how we do business. For emergency plumbing services, you can feel confident calling us about your plumbing problem, no matter when it happens.
American Plumbing Emergency Response
Fast, Same-Day Service

fixed to your satisfaction in hours, not days.

Emergency Service Available

for any of your emergency or non-emergency service needs.

Caring Licensed Technicians,

We treat your home like our own.

You're in Good Hands.

Background-checked and drug-tested employees.

Guaranteed Customer Satisfaction.

We're not happy until you're happy.
Whether it's a water heater problem, a leaky faucet, leaking pipes, a clogged toilet, drain, or sewer, we are the experts that can take care of your needs!
We provide same day professional service. We stand by our work and do what it takes to resolve your plumbing problem. We can help you with any of the following plumbing services
Sewer Line Cleaning & Repair
Camera And Video Inspections
Drain – Cleaning, Unclogging & Repair
Gas Lines and Piping
Leak Detection And Pipe Repair
Pipe Inspection And Maintenance
Water Line Installation/Repair
Fixture Installation & Repair
Faucets
Sinks & Lavatories
Tubs & Showers
Garbage Disposals
Sump Pump Systems
Water Re-Circulation Systems
Water Heaters
Conventional Water Heaters
Tankless Water Heaters
Heat Pump Water Heaters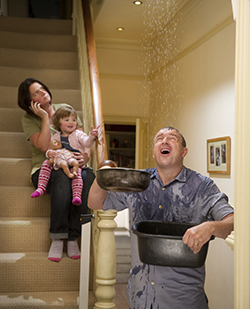 We Handle Emergencies!
$15.00 Off Labor
Internet Special
Ohio License #30287
Bonded - Insured
Emergencies
We are on call 24 Hours a day - 7 days a week.
We answer our phones.
No extra charge for evening or weekends.
Call us now - Problem solved !!!
440-871-8293 or 440-871-9822